The Joint Clinical Research Centre (JCRC), Gulu Regional Centre of Excellence (RCE), is one of the main regional referral clinics in Northern Uganda providing comprehensive HIV care including ART, robust laboratory services and medical research. It was founded in 2004 in collaboration with Gulu Regional Referral Hospital and the Ministry of Health (MoH). The clinic receives support from both government and private resources, including USAID. There are currently 22 members of staff and volunteers working at the clinic. In addition the centre works with 16 MoH staff based at Gulu Regional Referral Hospital HIV/AIDS clinic.
The clinic treats patients with HIV and related infectious diseases. As of the 1st of January 2011, there were 5702 HIV positive patients on follow-up in this clinic, of whom 1515 patients are currently on first-line treatment, and 49 patients have been started on second-line therapy. Currently, JCRC Gulu RCE is transitioning to its new site located approximately 3 km away from the Gulu Hospital ART clinic where the patients under EARNEST trial are being managed.
The site is experienced in clinical research and has participated in some trials including Coloplus and the JCS child study. Currently there are two clinical trials going on; i.e EARNEST and CHAPAS 3. The key EARNEST site personnel are Prof. Peter Mugyenyi (PI), Dr. George Abongomera (Co-PI), Joseph Omongin (Trial Manager) and Dr. Odong Willy Agings (Study Doctor) and these are ably supported by a comprehensive and enthusiastic team comprising of nurses/counsellors, laboratory technologists, data personnel and support staff.
More information on JCRC can be obtained via http://www.jcrc.co.ug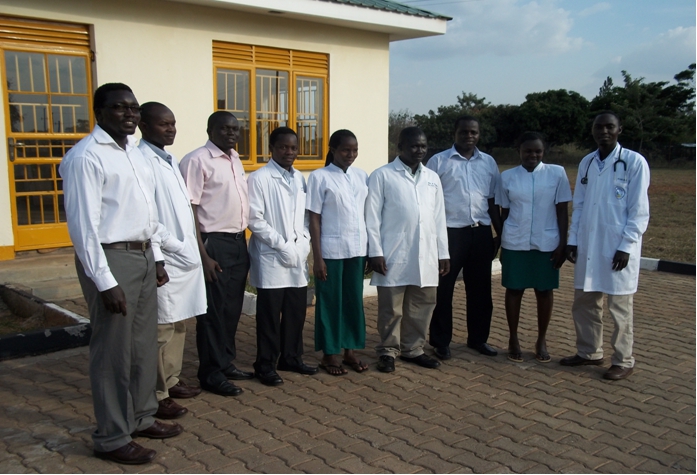 JCRC Gulu EARNEST Team (L-R), George (CoPI), Patrick (Lab), Joseph (Trial Manager), Emmanuel (Lab), Irene (Nurse Dispenser), Philliam (Lab Manager), Geoffrey (Data Manager), Beatrice (Nurse Counsellor) and Willy (Study Doctor).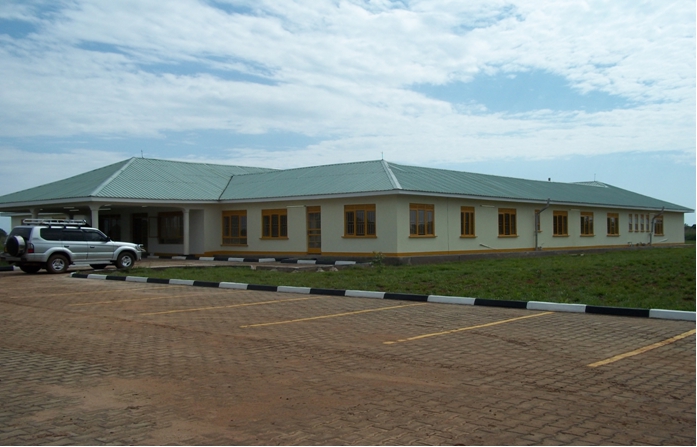 JCRC Gulu new clinic located 3 km away from Gulu town in Koro sub-county.